Bringing Additional Support to Everyone
The Base @ Tobin is a five year programme funded by The National Lottery Community Fund NI.  It is designed to meet the requirements of children with additional needs aged 4 to 18 years.
The Programme was launched in January 2020 and has a total of 107 registered families from across Mid Ulster.
There are a total of 145 children registered with The Base @ Tobin.  These children have a range of additional support requirements including Autism, Asperger's, ADHD, Sensory Issues, Hearing Loss, Sight Loss and Downs Syndrome. 
The Base @ Tobin has been carefully designed following detailed consultation with the families and carers of the young people with additional needs.  The programme is designed to facilitate the engagement of these young people within the community, providing an opportunity to participate in "every day" activities enjoyed by other young people.
The Focus of the Programme is to provide:
Opportunities for young people to participate in a range of independent activities;
Opportunities for the families to participate in activities together; and
Opportunities to support families in their role as carers.
The Base @ Tobin delivers different types of activities.
Independent Activities
Family Together Activities
Carer Support Group
Independent Activities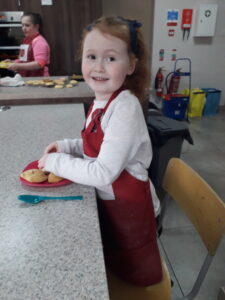 Independent Activities – Tuesdays, after school.
The project delivers a range of facilitated youth activities to provide the young person with additional needs the ability to engage in activities independently:
Cooking
IPad
Summer Scheme
Arts/Crafts
The range of independent activities offered will continue to expand to include Youth Club, Relaxation, Physical Fitness and Mobility Sessions.
Family Together Activities
Carer Support Group
The Base @ Tobin has provided me, and my child, with the opportunity to meet new people.
The kid I care for looks forward to coming to The Base @ Tobin each week - they are always wondering what we will be making.
It has been great for my child, but also for me, I have received the support from other parents when it was needed.
Contact us about The Base